PostConference Trip
Post-Conference Field Trip: Friday 24 June, 2022
A full day in the "sea of flowers" of Castelluccio di Norcia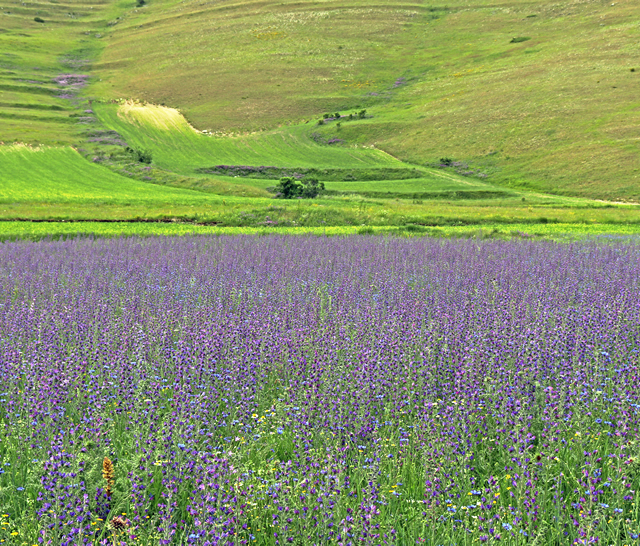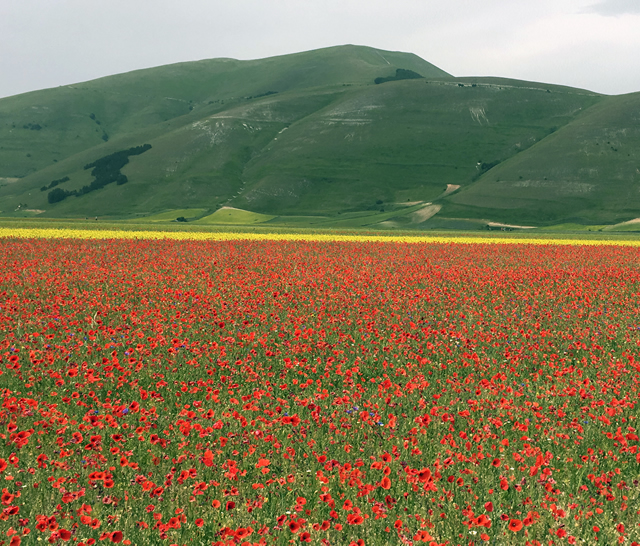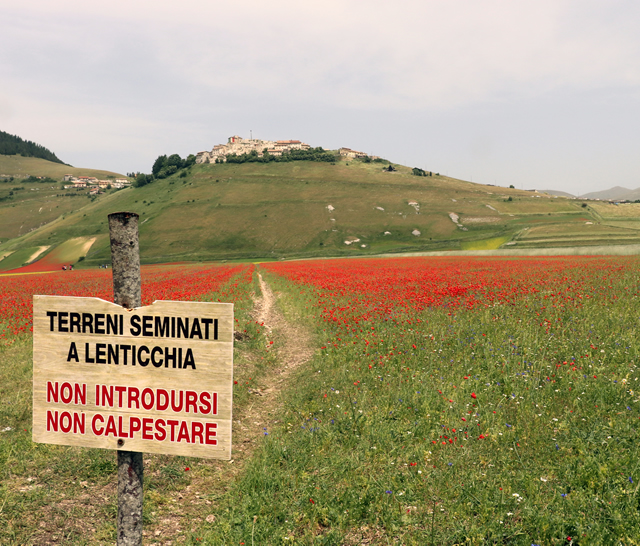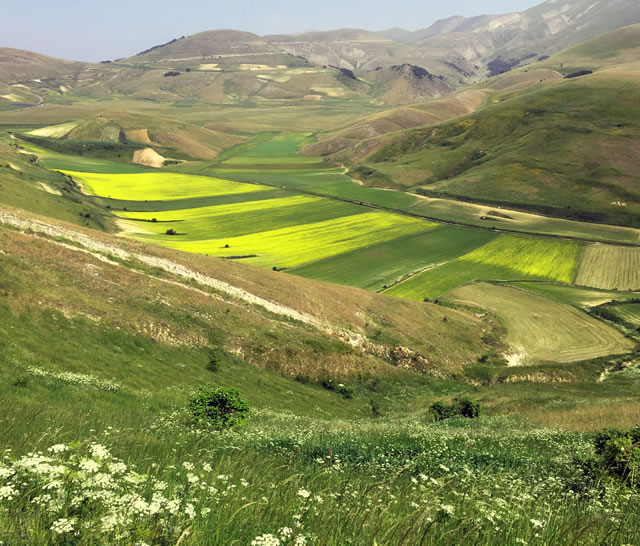 ---
In the Earth of Italy, Castelluccio di Norcia is a small village at about 1,400 m asl, in the Monti Sibillini National Park, famous for the spectacular flower blooms (fioritura) occurring in the karst high plateau called Piana di Castelluccio. Here, and specifically in Pian Grande, farmers cultivate the lentil "Lenticchia di Castelluccio di Norcia PGI", which is partially responsible for the multicolour fioritura, together with thousands of individuals of other arable species now uncommon elsewhere, like Centaurea cyanus, Agrostemma githago, Anthemis arvensis, Leucanthemum vulgare, Sinapis arvensis, Papaver sp., Echium sp., etc.
The IPTC Congress ends right in the peak flowering season, so why not visit it?
We will leave Rome early morning the 24 of June (approx. 7.30 am) and we will spend the full day in the Piana di Castelluccio, where we will be welcome by the staff of the Monti Sibillini National Park for a guided tour to the flower beds. We will then spend lunch time in the Pian Grande and we will be back to Rome in the evening (approx. 6 pm). During the visit, we will have to opportunity to spot also beautiful wild orchids (e.g., Anacamptis pyramidalis, Neotinea tridentata, N. ustulata, Gymnadenia conopsea, Dactylorhiza sp.pl.), and/or and endemic mountain species like Paronychia kapela, Saxifraga callosa, Edraianthus graminifolium, including some endemics like Cerastium tomentosum, Viola eugeniae, etc. in the area of Forca di Presta (1550 m a.s.l.).
Full day private naturalistic experience: € 125 per person
The price include:
private bus with departure from the congress venue, visit the natural and impressive spectacle of the flowering of the lentils and wild flowers, lunch in a typical farm to enjoy the good local food product at Zero-km
Excursion will be confirmed with at leat 20 participants
---